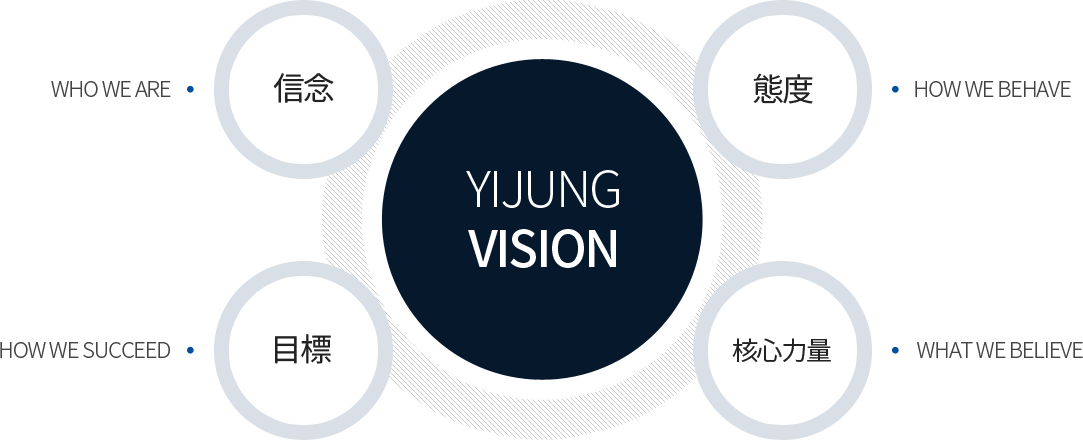 Korea's NO.1 representative customs clearance and consulting corporation that protects various interests of company by deriving the best solution from our considerable experiences based on network with over 100 countries all over the world.
YIJUNG, specialized and dedicated customs clearance & consulting corporation always thinks customer's value first.
信念WHO WE ARE

Our mission is to provide our clients with the best consulting services through our global infrastructure in customs and international trade. All experts at YIJUNG Customs Consulting Corporation have the highest level of know-how and experience in dealing with various situations and investigations from Korean customs. Currently, we are expanding the consulting business scope from multilateral cost reduction consulting using TPP, RCEP, FTA Between China and third countries, to consulting solving non-tariff barriers and various essential certifications due to strengthened protection trade in EU / US / Middle East / China / Japan.

態度HOW WE BEHAVE

With trust and true attitude, all experts at YIJUNG Customs Consulting Corporations always strive to provide professional business services for everyone like all domestic & multinational corporations, online-companies, private companies, local and foreign companies and etc. who request customs legal services, international trade advisory, right-protection and remedies from customs investigation and partnership.

核心力量WHAT WE BELIEVE

All YIJUNG members carry our customs and trade business at the right value. We have a specific belief that customer value is paramount and that we always have to solve problems with our customers from the customer's perspective. Everyone is really working together to satisfy our customers. The higher the value of our core competency, the higher the value of our customers.

目標HOW WE SUCCEED

YIJUNG Customs Consulting Corporations is always thinking about the best solution to listen to the customer's issues in order to understand the customs and trade business with the philosophy that human resources development and rich experience are assets. YIJUNG is continuing to create fair and sound value to bring long-term benefits to our clients, employees and business partners.